Choose from 3 Venues at the

Thomas Moore Tavern

Spacious & Opulent with private venue access

Reservation Request

Choose from 3 Venues at the

Thomas Moore Tavern

Spacious & Opulent with private venue access

Reservation Request

Choose from 3 Venues at the

Thomas Moore Tavern

Spacious & Opulent with private venue access

Reservation Request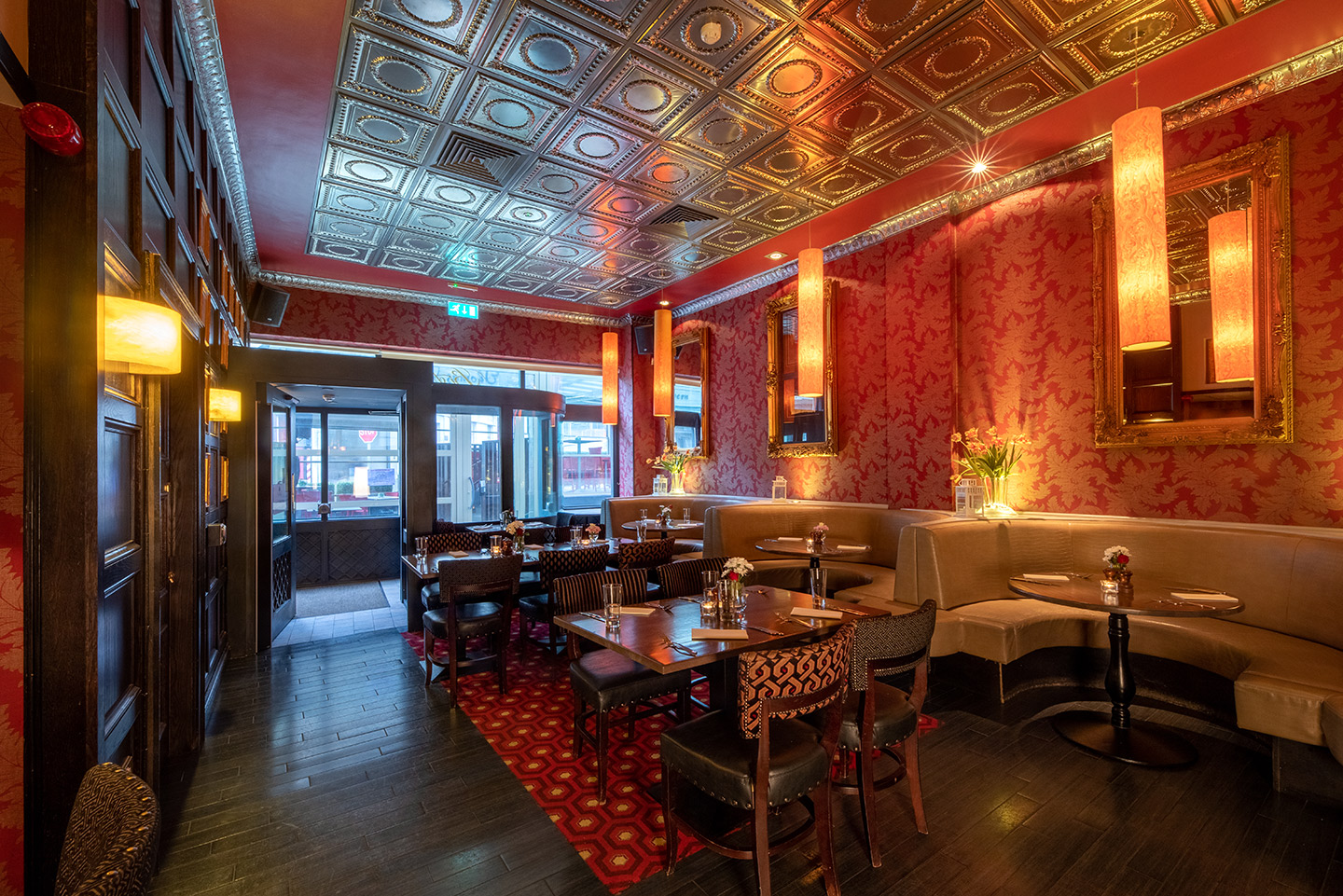 Venue Hire for Personal & Corporate Events
Looking for 21st, 40th, 60th, birthday party venues in Wexford or perhaps you want to celebrate a special occasion such as a christening or wedding anniversary. Thomas Moore Tavern Wexford is the ideal venue for making memories to last
The Thomas Moore Tavern has the facilities and know how to host everything from private dining banquets, corporate events, birthday celebrations and other themed events. We look forward to discussing your requirements and creating a unique experience to suit your individual tastes.
We are committed to delivering a successful and memorable event and pledge to follow up promptly, concisely and competitively with all enquiries.
We are at your service to provide onsite visits to familiarise you with our offering and also provide a personal party liaison.
rooftop restaurant WexfordChoose from our fashionable cellar room, sophisticated piano bar or rooftop restaurant, perfect for that business soiree, hen night or intimate wedding.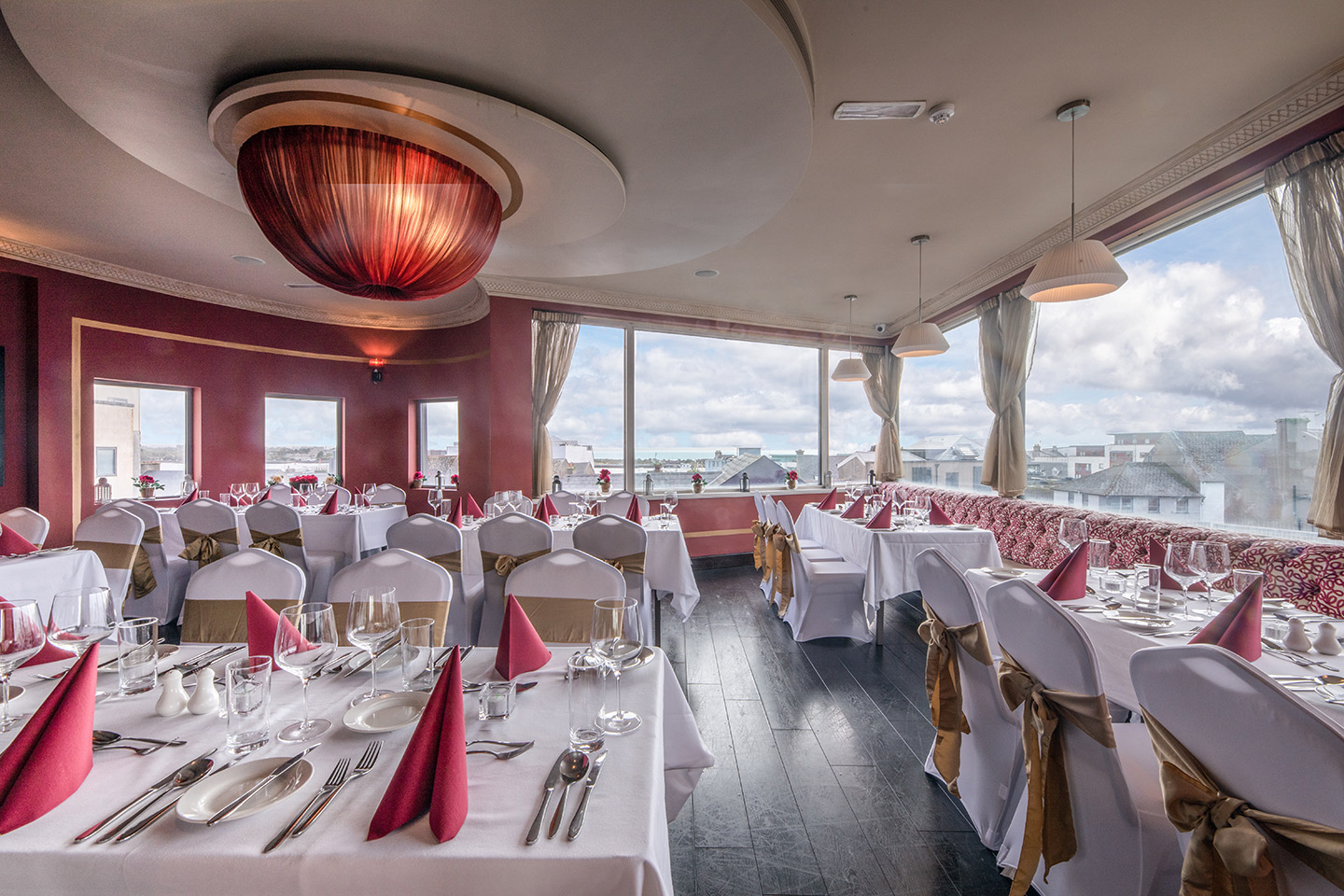 Spire's Rooftop Restaurant
Our rooftop restaurant called the Spires offers panoramic views of Wexford Town. This room is an ideal private dining room for that special celebration, be it a family get together, themed event or a launch party to remember. The Spires can accommodate up to 50 guests for a sit down affair. A min number of 35 guests is required.
We cater for all your needs and present menu options to delight all your guests and we are more than happy to create bespoke packages for you.
Thinking of having a small, intimate wedding reception? Give us a call to see what we can offer you and your guests.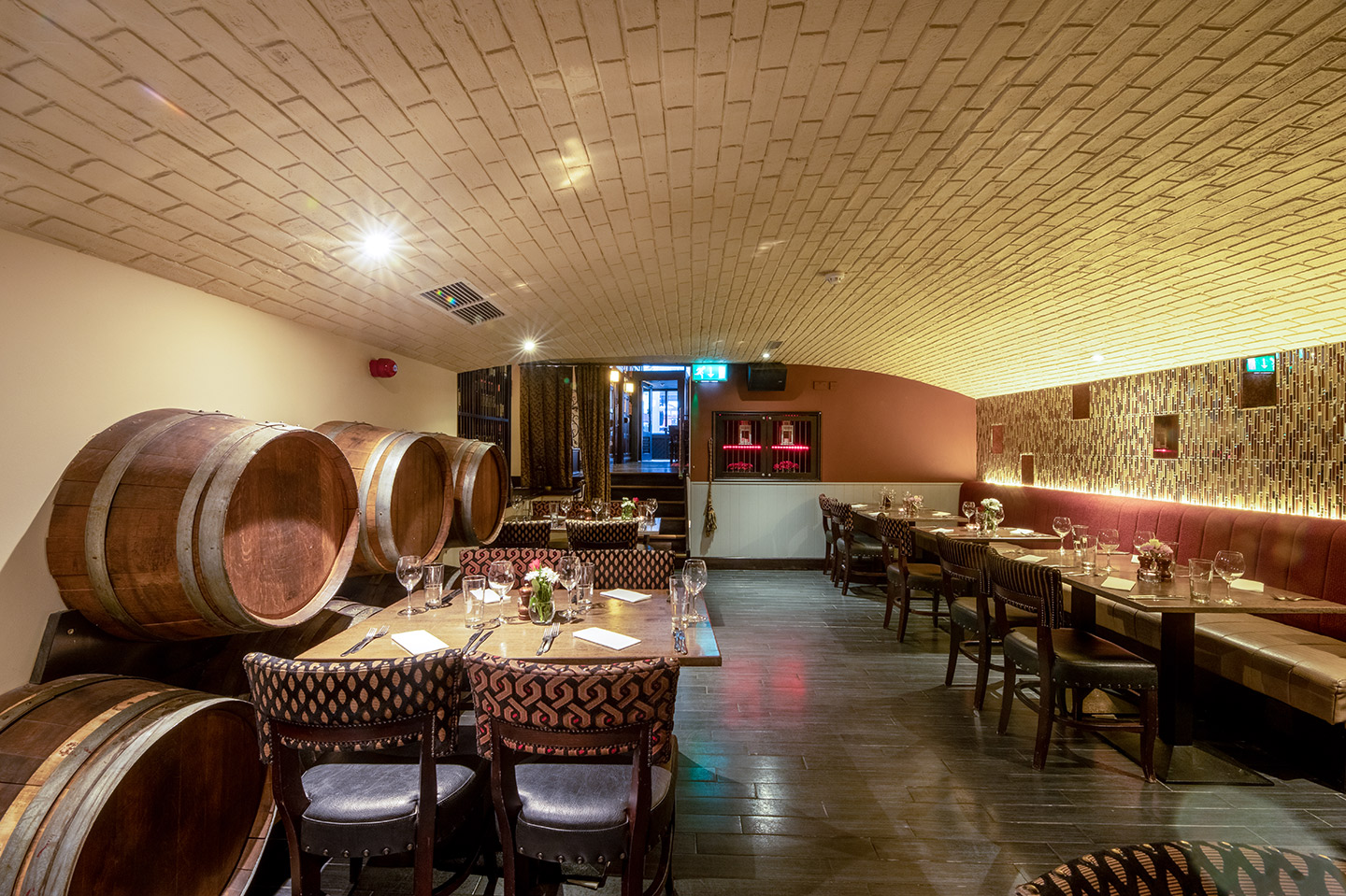 The Cellar Bar
Our Cellar bar is ideal for those looking to wow their guests in a sophisticated dining area. Companies looking to hold corporate dinners, Christmas parties and Product launches such as craft beers, festivals, food trails etc are all suited to this unique venue.
Our staff give the utmost attention to ensure that your event is not only successful but also memorable.
Menus can be tailored to suit or choose from our finger food or party menu options.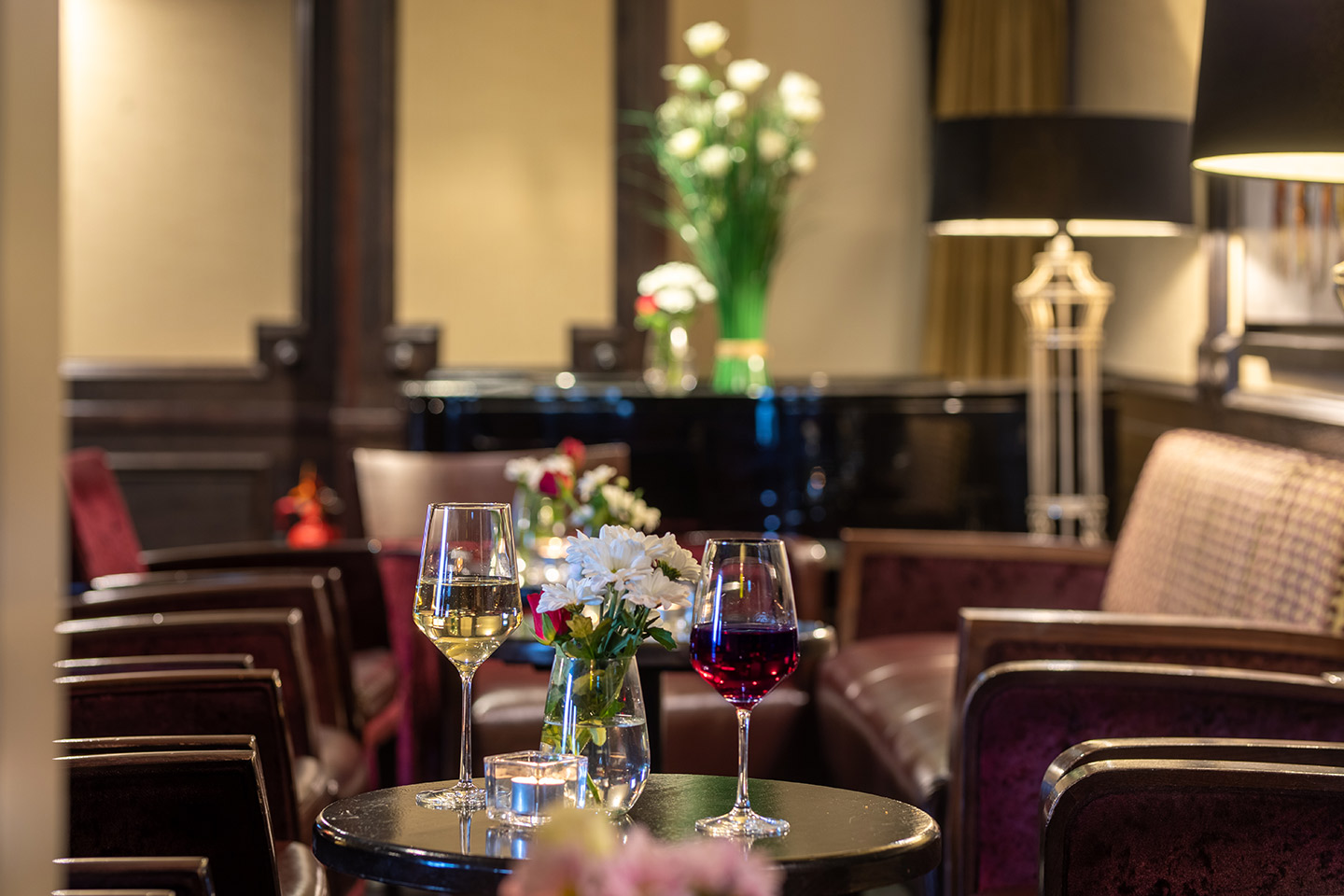 The Piano Bar
Our sophisticated Piano bar is located on the second floor of the Thomas Moore Tavern. The Piano bar has a separate entrance with private lift access.
This private room that features its own cocktail bar seats approximately 50-60 people and is an ideal location for that party you're planning. Bathrooms are located on the same level with a private smoking veranda adjacent to the room.
You have the option of arranging your own entertainment or alternatively let us take charge and present options to you. Either way you're guaranteed to have a fantastic night in the most stylish venue in Wexford.